McAfee Threat Intelligence Exchange and Endpoint Protection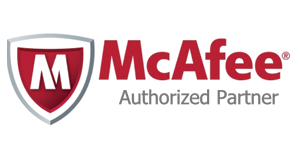 Get cutting-edge endpoint visibility, control, and protection.
Organizations face a variety of security and operational challenges in the face of today's emerging threats. Effective protection from ultra-low prevalence attacks, conclusive visibility on file executions, and the ability to investigate and respond to encounters are increasingly difficult endeavors. While traditionally layered, defense-in-depth endpoint protection approaches help disrupt the attack lifecycle, individual security components typically work alone in operational silos. This produces a fragmented security picture with limited contextual knowledge that ultimately leads to incomplete visibility, less effective protection, slower responses, and excessive demands on already taxed IT resources.
Read the McAfee Solution Brief